Vancouver Affordable Dental Implant
---
Vancouver Affordable dental implant
Vancouver Affordable Dental Implant
YES. It is possible. Dental implant ARE AFFORDABLE.  Dental implant in Vancouver may be much more affordable than what you think. Call us and have a complimentary consult. Getting your Smile back is more affordable than you might think.
DO NOT WAIT. Take the first step, Call Now 1(877) 764-5326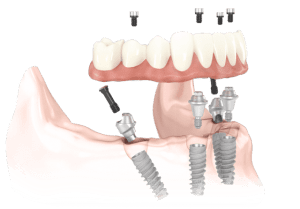 Our downtown location is located at the heart of Olympic Village, 6045597270
Dental implant is an excellent way to replace missing tooth. If you are missing one or more teeth and not interested in full or partial removable wobbly dentures. Also you would prefer to leave the adjacent teeth untouched and uncut. Then, Inexpensive dental implants are wonderful choice. And cost can be very affordable.
Missing teeth? Affordable dental Implants are best option.
DO NOT WAIT ANY LONGER. DO NOT WAIT. TAKE THE FIRST STEP TO CHANGE YOUR SMILE. CHANGE YOUR LIFE.
Dental implants are painless? 
Almost all patients report that they had a very little or no discomfort after Implant placement. Dental implants are Virtually Painless. Patients reported no issues following the implant placement than they anticipated. Dental implants are placed in a very easy fashion and much care is taken to the patient. Anesthesia is used to make sure patient is comfortable during the procedure. We may recommend that you speak with another patient who has already had dental implant for tooth replacement therapy to assess their personal experience.
Vancouver Dental Implant
All-On-4 Dental Implant
How long does None-metal dental implant placement take?
Dental implant placement will vary depending on your situation, between 20 to 60 minutes. After the implant placement we wait for a few months for complete healing before the final restoration. It is often possible to get well-functioning and aesthetic looking teeth within few weeks. In some cased it may be necessary to wait longer in order to let the implant site heal.
Diplomate of International Congress of Oral Implantologists, ICOI
Contact us and let us help you achieve your smile goals today.
---
3665 Kingsway #230
Vancouver, BC V5R 5W2
Mon: 9:00 AM - 5:00 PM
Tues: 9:00 AM - 5:00 PM
Wed: 10:00 AM - 7:00 PM
Thur: 10:00 AM - 7:00 PM
Fri: 9:00 AM - 5:00 PM
Sat: 9:00 AM - 4:00 PM
Built with Connect the Doc